Today, 25th lunar day of 10th lunar month, is Ganden Ngacho Chenmo (Tib.: དགའ་ལྡན་ལྔ་མཆོད་ཆེན་མོ Wylie: dga' ldan lnga mchod chenmo) or Butter Lamp Festival. It is a special day that commemorates the death of Lama Tsongkhapa, who was the emanation of bodhisattva Manjushri and  the founder of the Gelug order of Tibetan Buddhism.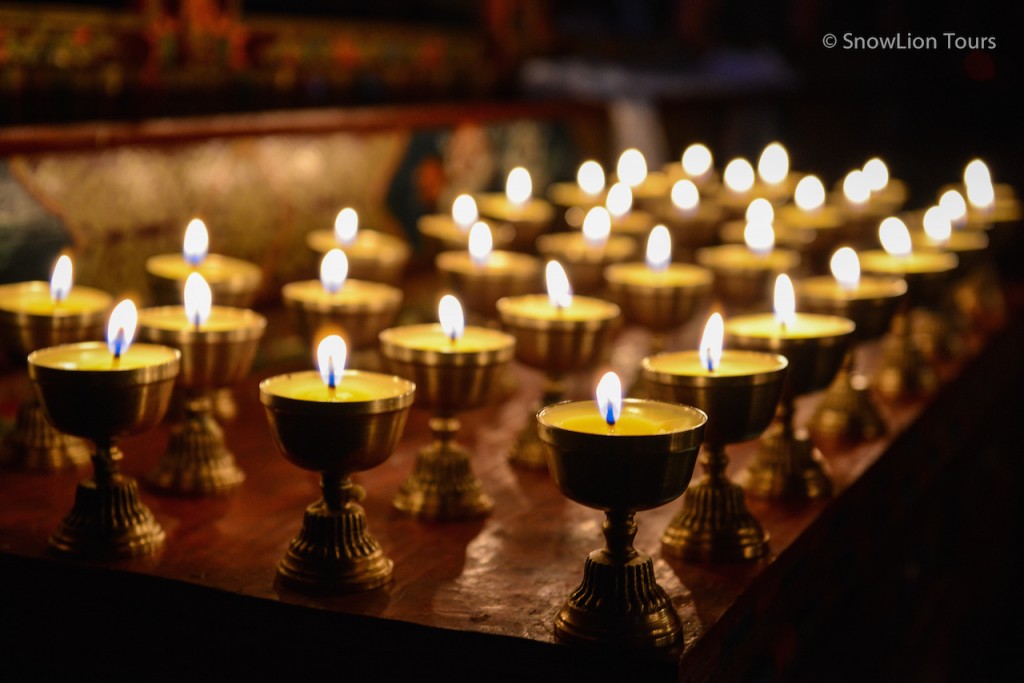 Today, Tibetans all over Central and Eastern Tibet lit butter lamps in monasteries, temples and their homes to remember this great lama.
Je Tsongkhapa is also famous as the author of Lamrim Chenmo – 'The Great Treatise on the Stages of the Path of Enlightenment' and Ngagrim Chenmo – 'The Great Tseatise of Secret Mantra', with the detailed explanation of sutra and tantra path in Tibetan Buddhism.
Lama Tsongkhapa's seat was in Ganden monastery near Lhasa, and his tomb is located there now. So on this particular day, there is a special ceremony is being held for the whole day to commemorate this great master.