Kumbum Jampaling or Kumbum Monastery (Ch: Ta'er si) lies 25km southwest of Xining, the capital city of Qinghai Province. Kumbum was founded in 1560 to commemorate the birthplace of Tsongkapa by Renchen Tsondru Gyaltsen. The Monastery is built around the sandal wood tree which marks the actual birthplace of Tsongkhapa, where Tsongkapa's mother built a stupa in 1379. And later the Third Dalai Lama Sonam Gyatso asked Renchen Tsondru Gyaltsen to build a Maitreya Temple (Jampa Lhakhang), after that the site is became known as Kumbum Jampaling Monastery.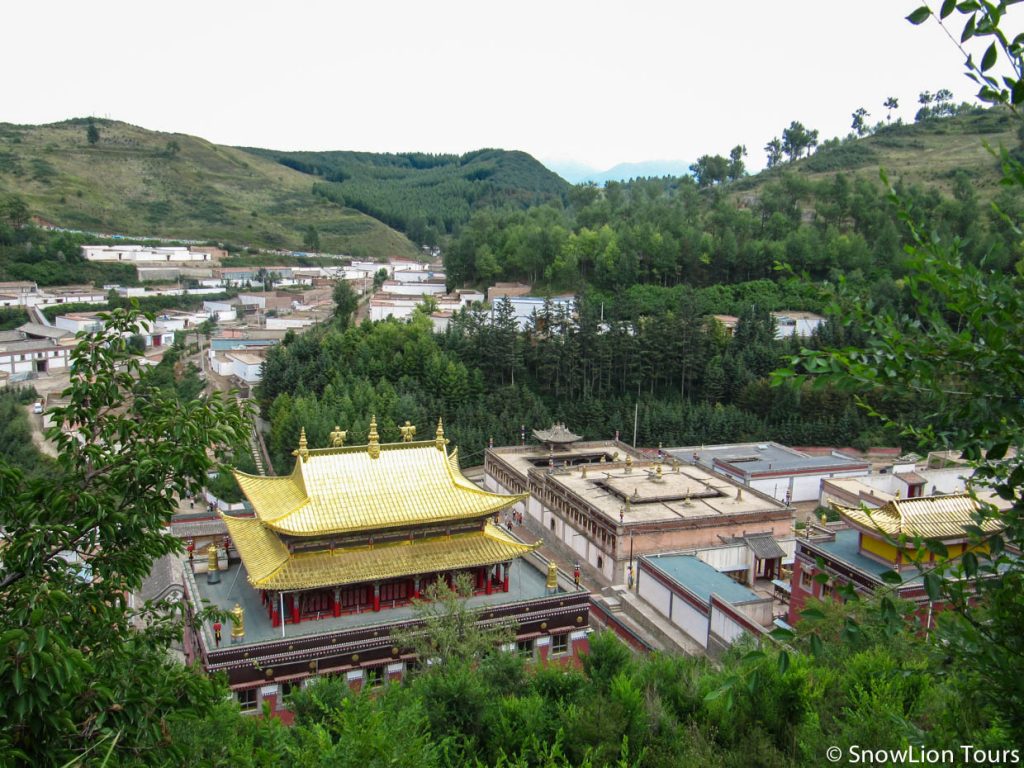 As one of the six great monasteries in Tibet, there are several Buddhist Festivals held in the monastery every year. One of the festival is Saga Dawa Festival, which takes place in the monastery on the full moon, 15th of 4th Month in Tibetan Lunar Calendar. It celebrates Buddha Shakyamuni's Enlightenment and Parinirvana.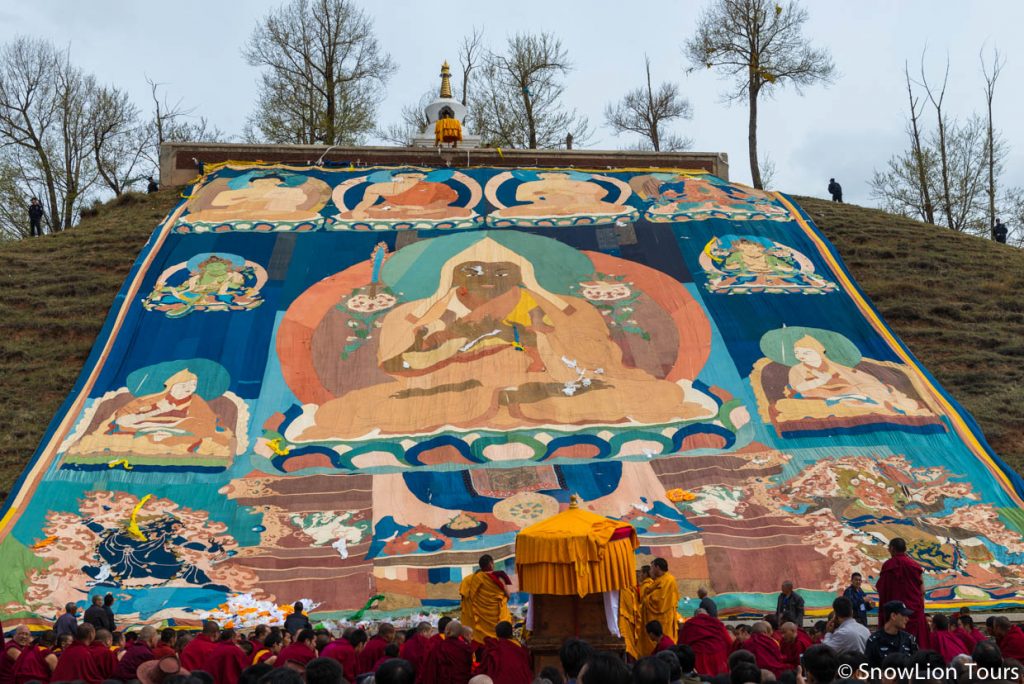 The monastery is full of festival atmosphere on this day. There 300-400 monks gathering in the assembly hall and pray for the peace in the World. Right after morning prayer session a Giant Thangka (Tibetan Buddhist painting) is unfolded on the mountain slope in front of the monastery. Thangka unveiling ceremony is being performed along with some interesting activities such monks parading, local protector riding on a horse, different offerings, etc.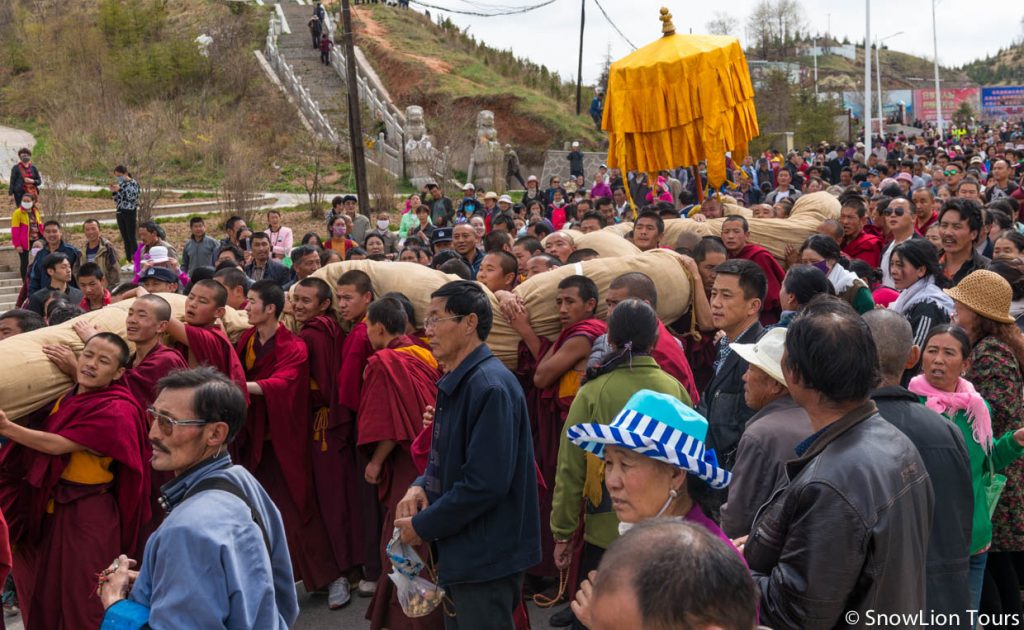 Afterwards, monks return back to assembly hall and start preparing for Cham (monks ritual mask dance).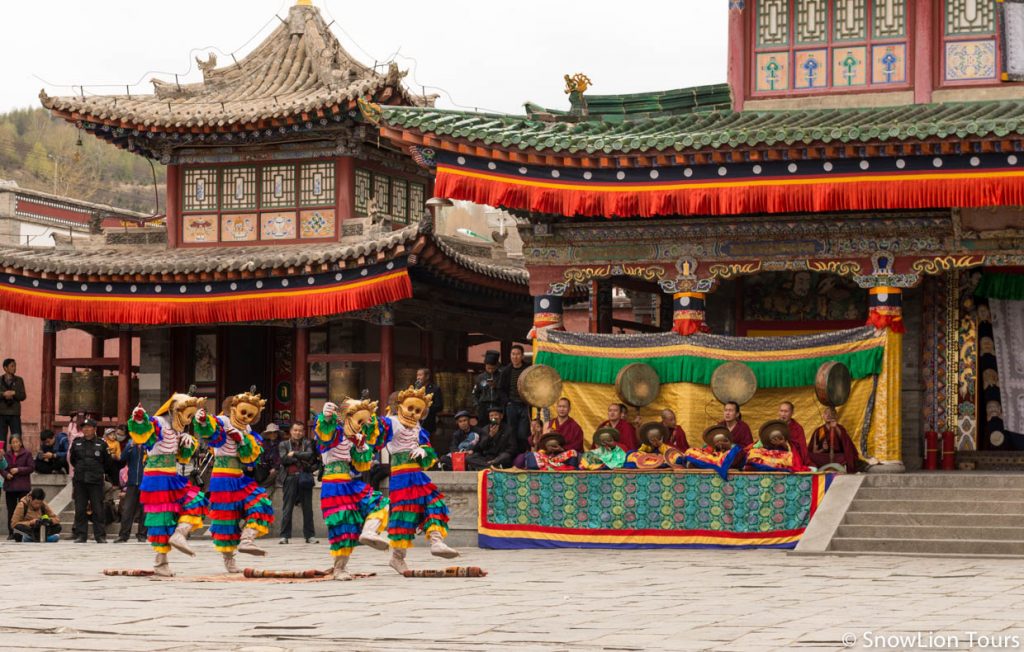 This spiritual dance takes 3 to 4 hours. You will see many different faces of protectors and mystic animals in the Tibetan Buddhism and culture.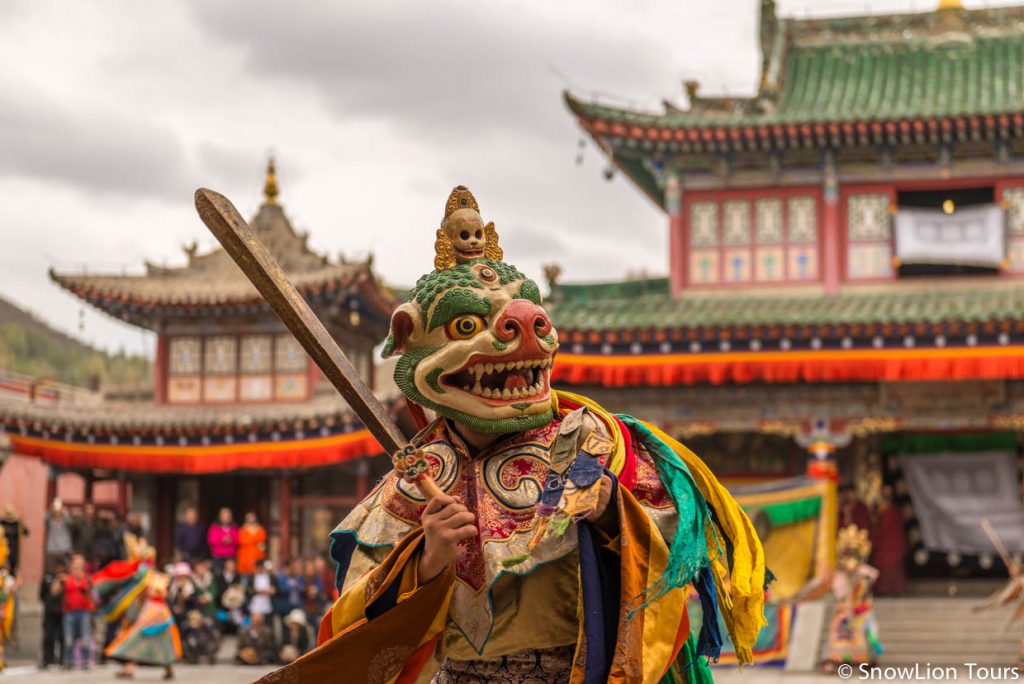 Another unique event is the Fire offering, Fire offering is taking place at the Tantric college of the monastery.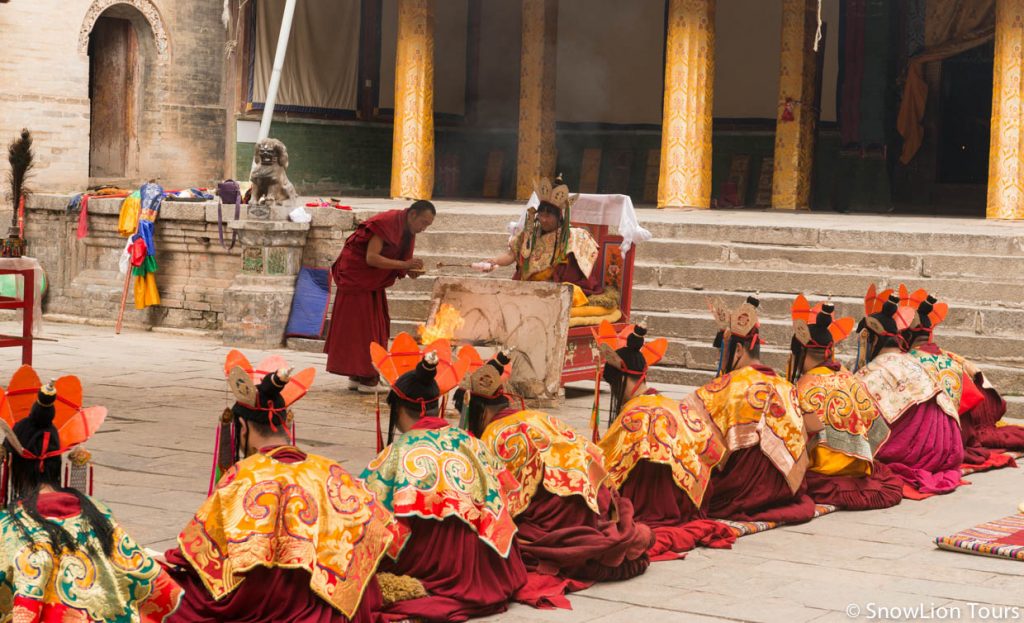 Kumbum is fully open for tourists and convenient to access, you can take bus or private taxi from Xining. It takes about 50 minutes to get there. There are public buses every half hour and shared taxi at the intersection of Kunlun Middle Road and Nanchuan East Road. The Bus fee is 10CNY and Taxi fee is 20CNY per person.
More photos from Spiritual Dance Ceremony