Rebkong(Tib: རེབ་གོང/ cn: Tongren county) is 180km south of Qinghai Province, located in the Golden Valley of the Rongwu Guchu River  in Malho or Huangnan Prefecture, The valley is at about 2600m(8500 feet) above sea-level, extends from the north to south, and is surrounded by several mountains.  Rebkong is famous for it's Tibetan traditional arts and cultural preservation. There are several monasteries and villages scattering around the Rongwu town which is home to hundreds  of artist. The most well known villages and monasteries are Sanggeshung Yago and Sanggeshung Mago(upper and lower Wutun), Gomar Gompa, Nyamtok village.etc.  If you are interested in learning Tibetan culture and Tibetan traditional arts, Rebkong is  one of most recommended region. Almost every house turn into a artists studio.  These unofficial school of art are inherited from 18th century. Many of the Tibetan arts you have seen in Amdo are produced by the masters of Rebkong region.
There are many monasteries stretches both side of the vally. There are Sanggeshung Yago( Upper Wutun), Sanggeshung Mago(Lower Wutun), Gomar Gompa, Nyantok Monastery, Yershong Gon, Tokya Tashi Chopenling, Yarma Tashikyil Gompa, Gartse Gompa. Most of them are the branch monasteries of Rongwu Gonchen.
Rebkong or Malho Prefecture is one the major Tibetan town in Amdo both economically and politically.  Rebkong has a diverse population of  Tibetans, Chinese and Hui,  among these ethnic groups, Tibetan population takes about 70% of whole region. The distance from Rebkong to Tsekog (nomadic regioin) 100km, to Gyantsa county 65km, to Zogdzong Mongolian Tibetan town 150km, to Labrang 110km.
Rongwu Monastery རོང་བོ་དགོན་ཆེན, the largest monastery in Rebkong located at the south end of the town. The monastery is built in 1301 by Lama Samten Renchen. The Monastery has consist of  several important temples and colleges. The main temples and buildings are The Great Sutra Hall, Main Assembly Hall, The Manjushri  Hall.etc. Rongwu Monastery was a Sakyapa Monastery built in 12th century but later became a  Gelug Pa sect of Tibetan Buddhism. The monastery housed over 1500 monks at the power of it's peak, however, there are still 400 monks in the monastery.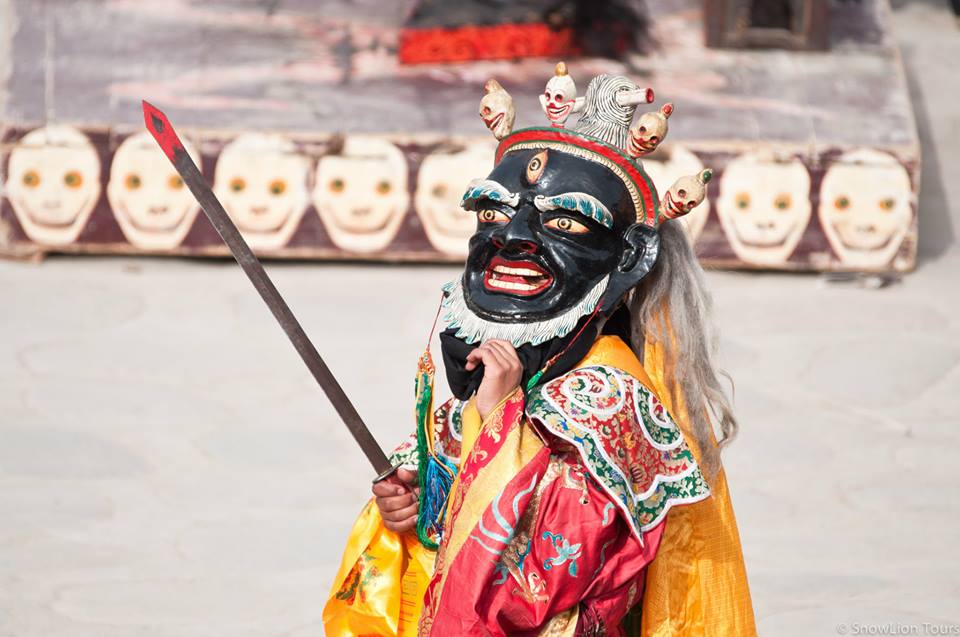 The Amdo Rebkong Molam Festival in winter and Rebkong Shaman Festival in summer are two largest festivals in the region, which are considering as two of the biggest festivals in Amdo Tibet.
Collections of Photos from Rebkong